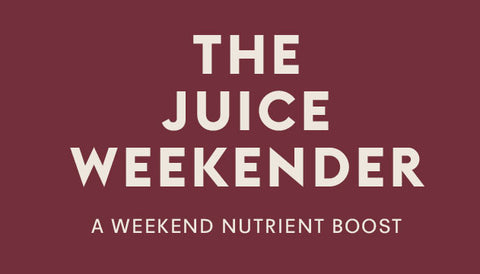 THE WEEKENDER
$68.00
Brand Made Juice
The Juice Weekender is designed to stock your fridge for your weekend - tailored to allow you to enjoy your usual Saturday and Sunday activities (dinner out, trips to the beach, workouts, reading) whilst also getting a nutrient boost.
The pack contains 8 juices for you to enjoy in an order that suits you.

The Juice Weekender
A broad selection of juices with varied flavour palette and nutritional benefits. A good health boost.
(2 x Green, 2 x Coffee Cashew, 2 x Fruit, 1 x Lemon, 1 x Root).